Ghost House is a site-specific sculpture commissioned by the New York City Parks Department, in partnership with the Bronx Museum of the Arts, and Randall's Island Parks Alliance for the FLOW 14 exhibition.

The concept for Ghost House originates with my Fences Furniture sculptures, a set of furniture constructed entirely of chain link fence. Ghost House expands on this concept to delineate the entire home, inspired in part by the many baseball backstops in Randall's Island Park. This sculpture also suggests, subtly, architect Frank Gehry's innovative use of chain link fence in his early Santa Monica home. The name Ghost House recalls architect Philip Johnson's structure of the same title in New Canaan, CT.

Inspired in part by the numerous baseball backstops in Randall's Island Park, Ghost House was situated on a bluff overlooking Ward's Meadow Fields. The structure is a drawing of a house in three dimensions, consisting of a peaked roof atop walls punctuated by door and window openings inviting parkgoers to enter. Ghost House is 16 feet in height, and has a total footprint of 18 by 24 feet. Constructed in the same manner as a baseball backstop, the structure uses readily available chain link fence fabric, pipe and fittings.

Ghost House was funded by a grant from NYC Parks and a generous donation from Illusions Fence and Eastern Wholesale Fence Co., Inc., based in Long Island, NY. Architect Michael Cetera and Pro Bono Design made the project possible by providing architectural plans, securing permits and supervising construction.
Fences Furniture Collection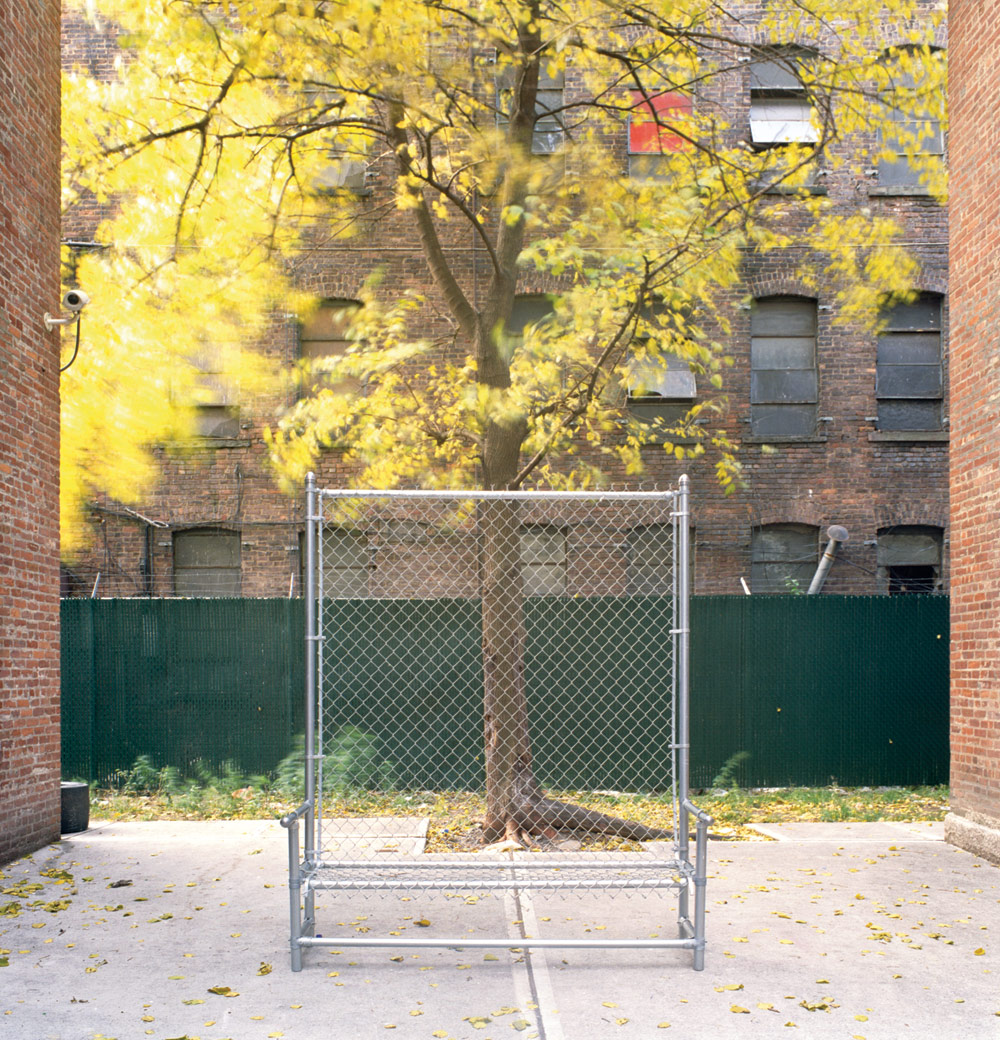 The Fences Furniture Bench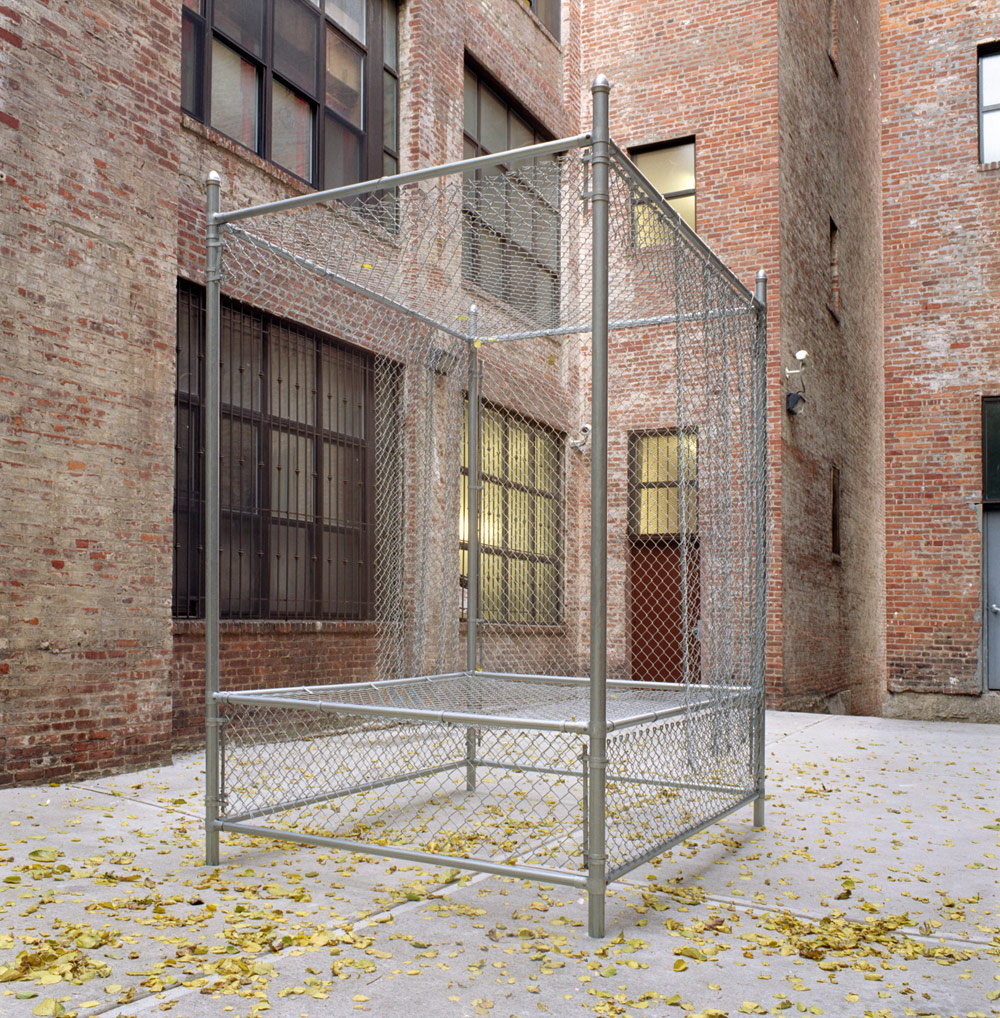 The Fences Furniture Canopy Bed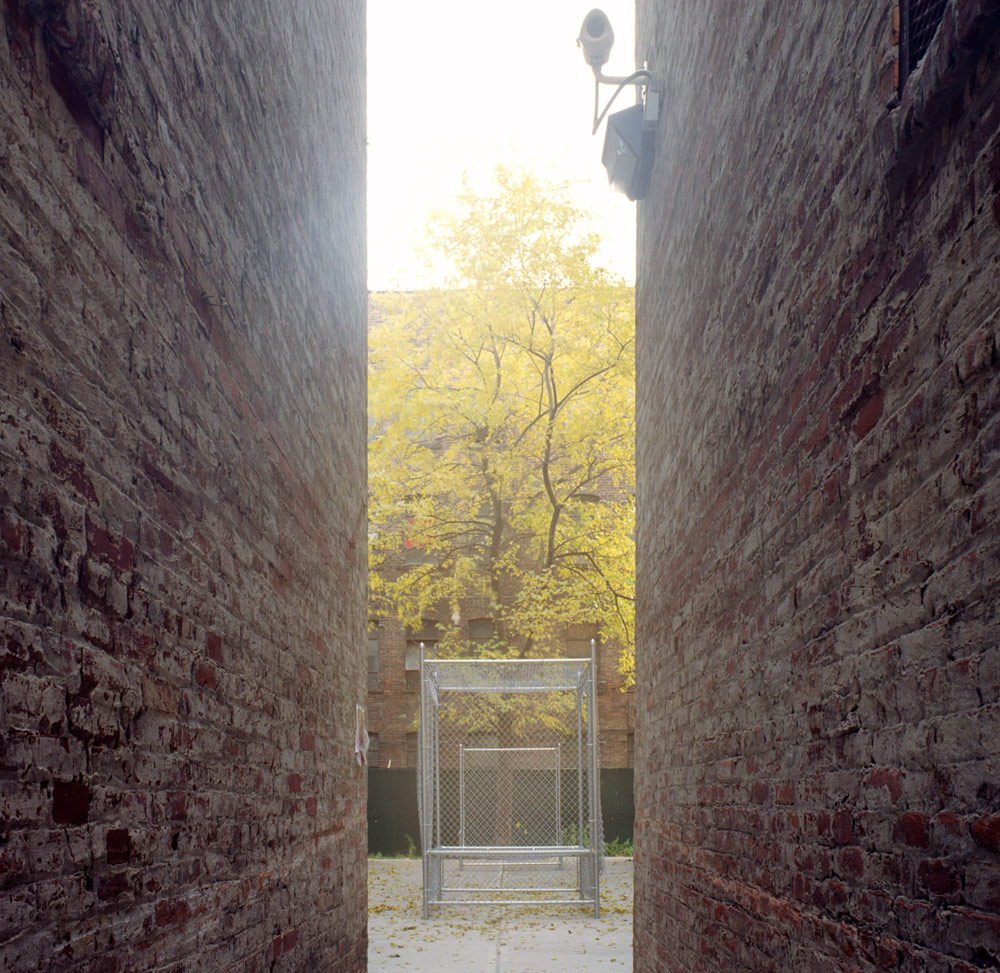 The Fences Furniture Canopy Bed and Bench
Originally from New Orleans, I studied fine art at The Cooper Union in New York, NY, where I graduated with a BFA. I have shown in such venues as the Bronx Museum of Art, The Cooper Union, The Front (in New Orleans), and the New Museum's Festival of Ideas. I live and work in Brooklyn, New York.